Sir Cai 2019
Welsh Cob Section D Colt
Dam: Aberaeron Black Bess
Sire: Gwynfaes Seren Wledig
Discipline: Frolicking around the field & drinking milk!
Black Beauty!
We have a jet black Welsh Cob Section D colt for sale. Aberaeron Sir Cai is out of our Gold medal producing mare, Aberaeron Black Bess and by the Gold medal winning Stallion Gwynfaes Seren Wledig.
With flat bone, big straight action, a stunning head and eye and finished in black! If you are interested in buying this colt, please give me ring, 07800573239.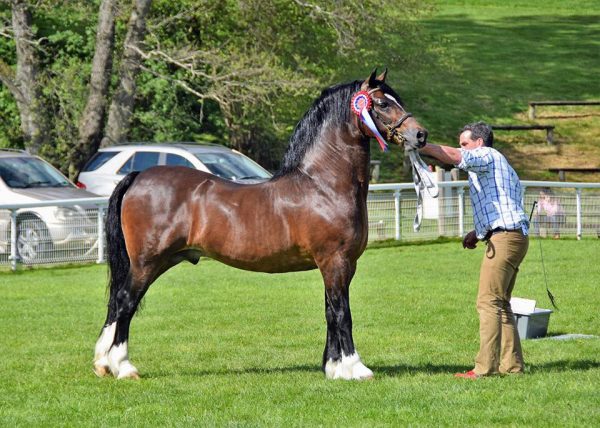 Aberaeron Sir Cai


123 Black 2019

Gwynfaes Seren Wledig


90912 Bay 2000

Gwynfaes Culhwch


Bay 1997

Crugybar Mabon Mai

 
Gwynfaes Elliw


Bay 2004

 
 
Aberaeron Black Bess


123 Black 2000

Llyfni Hebog


Bay 1997

Nebo Black Magic

 
Aberaeron Gwlith


1997